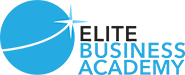 PLAN, GROW AND SCALE
YOUR BUSINESS IN 2021
Online Business Planning Mastery Course
PLAN, GROW AND SCALE YOUR BUSINESS IN 2021


Online Business Planning Mastery Course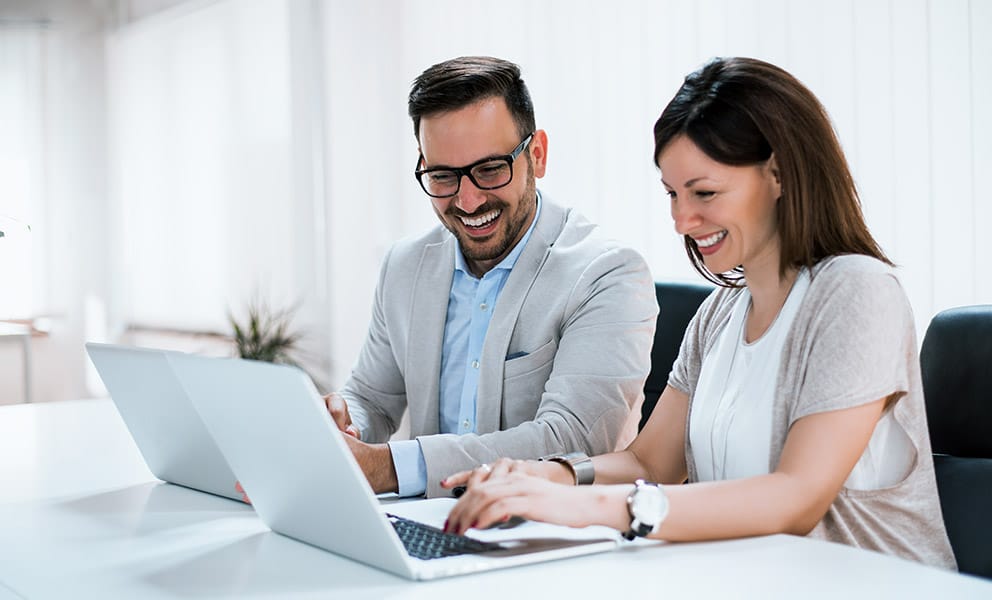 Make 2021 The Most Successful And Profitable Year Ever
After a challenging 2020, now more than ever is it vitally important that you have crystal clear vision and clarity of where your business is heading.
You must have a written down plan detailing the steps you need to take to guarantee 2021 is going to be your most successful year ever.
Winging it and keeping your fingers crossed is not going to work anymore. If you are failing to plan you are planning to fail.
"I'd never had a business plan until I attended this course. I'm now working less hours, making more profit and my business has grown by 221% in 5 months"
Neil Conway | Artificial Super Grass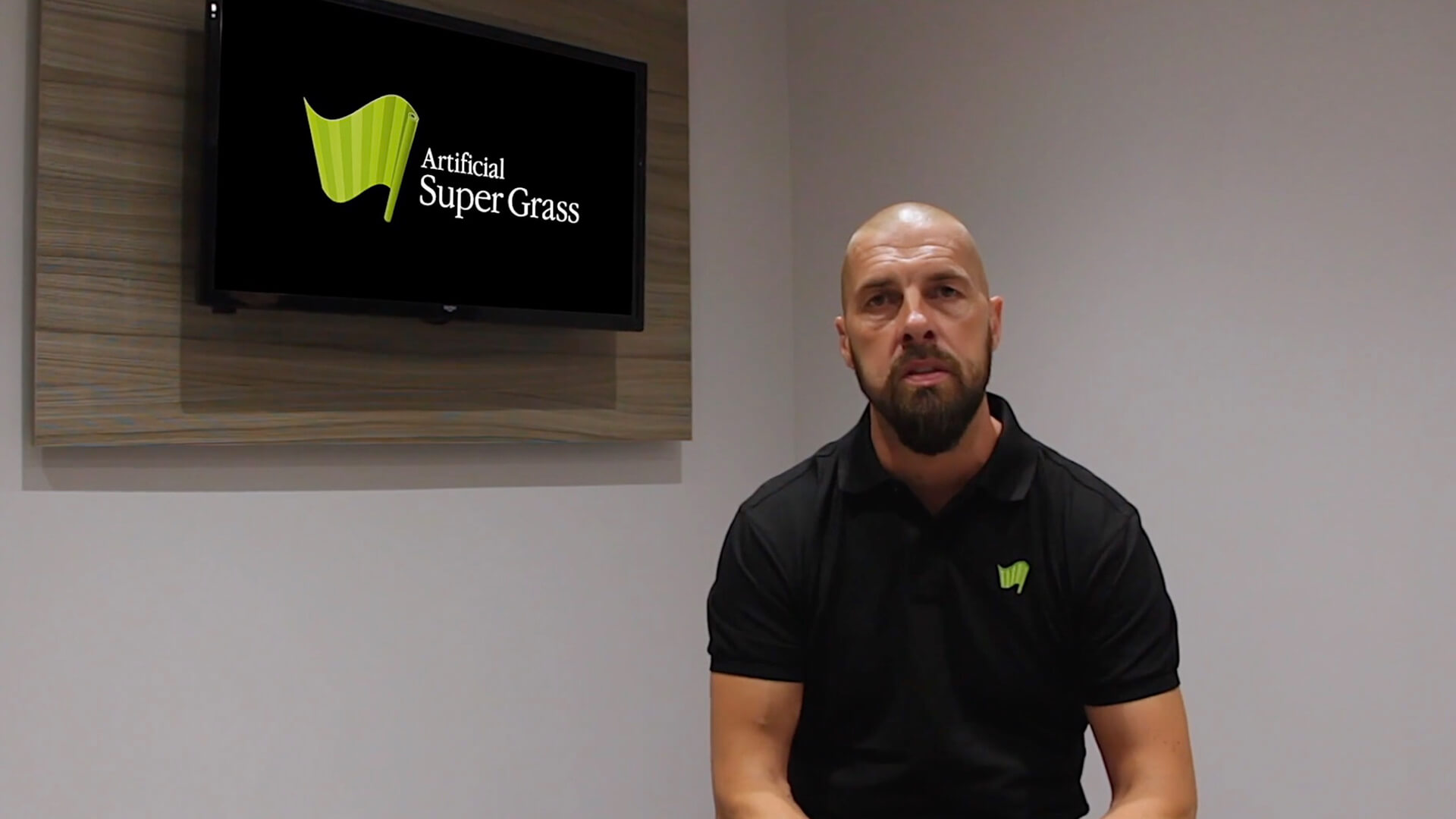 What You Will Learn From The Business Planning Mastery Course
5 Steps to creating your future vision and business plans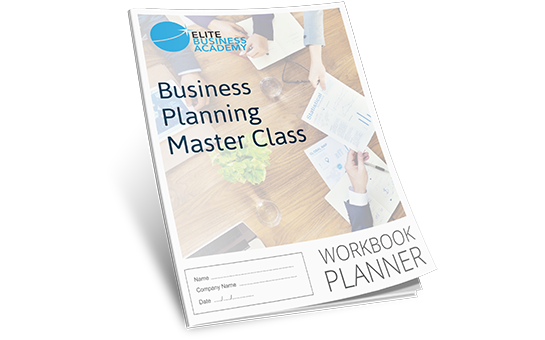 Powerful Business Planning Workbook
Prior to the course you will be provided with your personal business planning workbook, planners, worksheets and templates. These tools will help you to build your business vision, evaluate your business strengths and weaknesses and to create your business plans.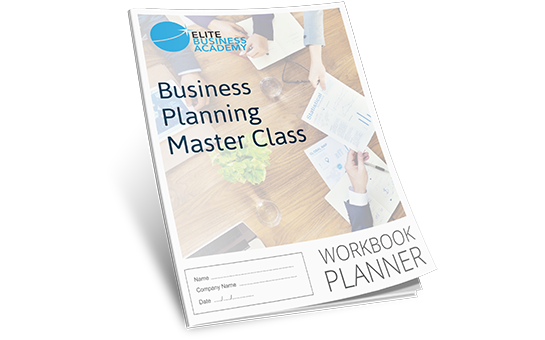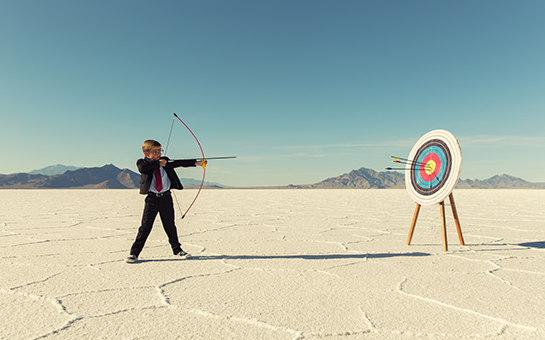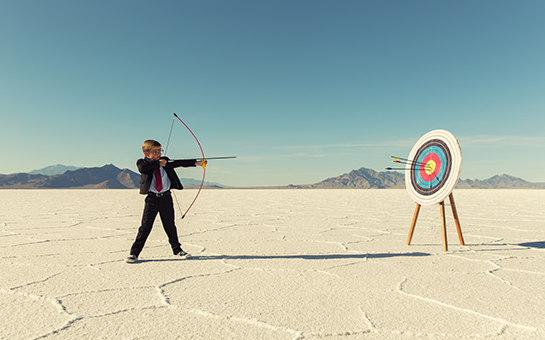 Step 1 – Identify The 12 Key Areas Of Business
There are 12 key fundamental areas of your business that you have to identify and master. All 12 key areas have to be specifically built into your plans to ensure you are building a balanced and structured business.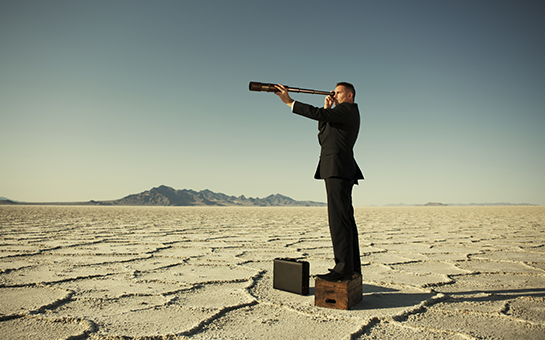 Step 2 - Creating Your 12 Month Business Vision
You need to have 100% clarity of where your business is heading. We will extract all those ideas that are floating around in the back of your head and create a 12 month business vision. A clear map of what your business looks like in 12 months time.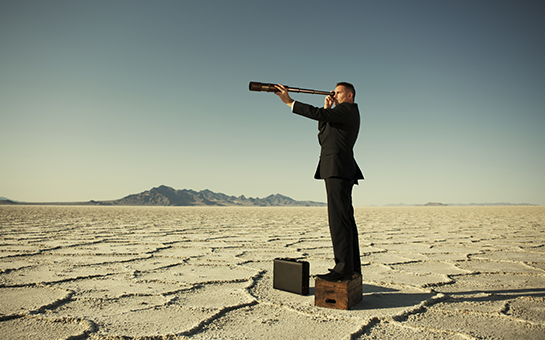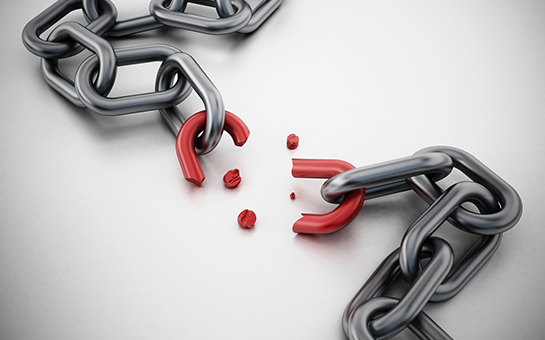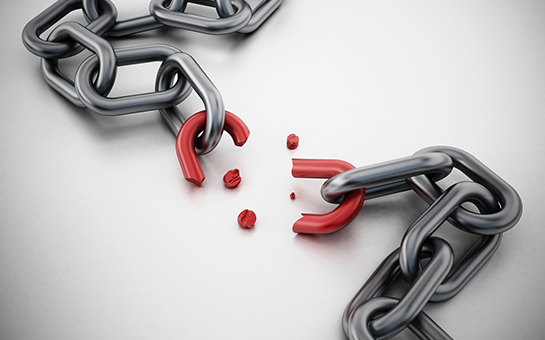 Step 3 – Business Evaluation
Before we begin to create your business plan we must first dissect your business. We need to evaluate exactly how your business is currently performing in each of the 12 key areas. We will turn each one of these areas into a percentage so you can see how strong and weak each area of your business really is.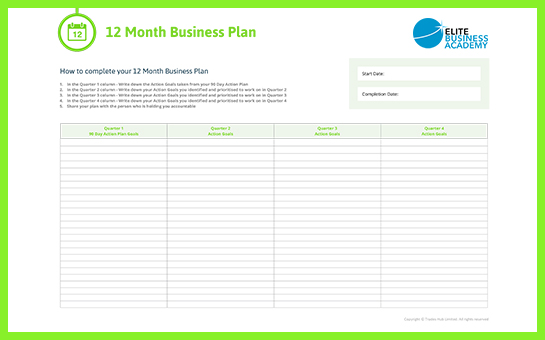 Step 4 – Completing Your 12 Month Business Plan
Now we have all the information to create and write your 12 month business plan. This is created based on your new business vision and taking the data from your business evaluation. Your 12 month business plan will then be segmented into 4 manageable quarterly periods.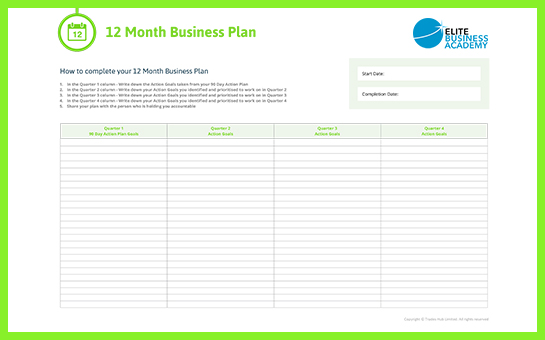 Step 5 – Completing Your 90 Day Action Plan
The final step is to create a 90 day action plan. This will identify every goal and milestone that has to be completed over the first quarter or 90 days. This powerful plan is then broken down into weekly tasks and added to your default diary.
Listen to what other business owner are saying
Let's introduce you to your new business coach
Craig Wilkinson
Craig Wilkinson is the founder of the Elite Business Academy. He's built from scratch, grown and sold several successful businesses before he founded the Elite Business Academy. He now invests his time motivating, inspiring and coaching other business owners to transform their businesses and their lives.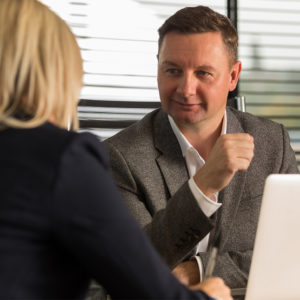 Business Coach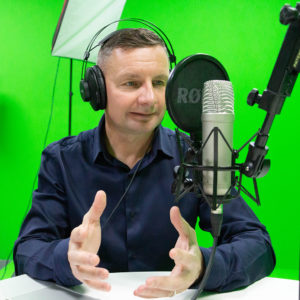 Marketing Influencer
Motivational Speaker
From a busy fool carpenter to influential entrepreneur
Craig shares his story to success